Name: Unknown
Known as: Haggis
Mission: Free Prisoners held by Pedrail.
Haggis sat shivering by the sewers entrance. He stared at the prisoner, and awaited Cunundra's call.
Then it came. An undead howl, enough to chill the bones of any. Hearing his signal, Haggis charge forth from the shadows, stabbing Loshi Alia in the gut, and beating Vagn Greenblade's brains out.
He called to the prisoner, who jumped down from the cage. They ran, hid behind the mage guild. They checked the coast was clear, before sprinting to the walls. They clambered awkwardly up the long winding stairs. Haggis prepared his weapons, but they found the tower deserted. They jumped. Landing on the soft ground beneath the wall. They sat down and waited, waited until the guards looked the other way. They ran across the road. They were nearly free.
Over the last hill they charged, and then haggis delivered the prisoner into the hands of Dart Grewail.
Haggis' mission was completed, he had proven himself.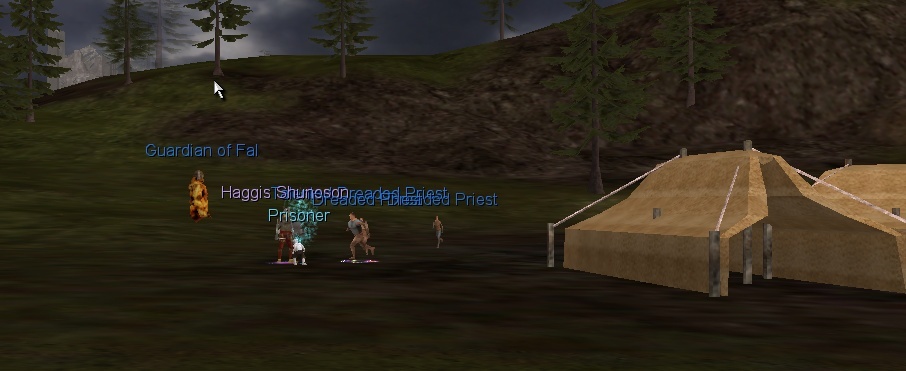 {cannot get it to show image in actual forum}
(edit: added the embed image --Narita)
{Got actual Picture Working. Thanx to Herleva for telling me the
bits.}